Seeing much promising land in Vietnam, Charles Chong, country head at Sembcorp Development Vietnam Co., Ltd. would like to develop more green warehouses across the country.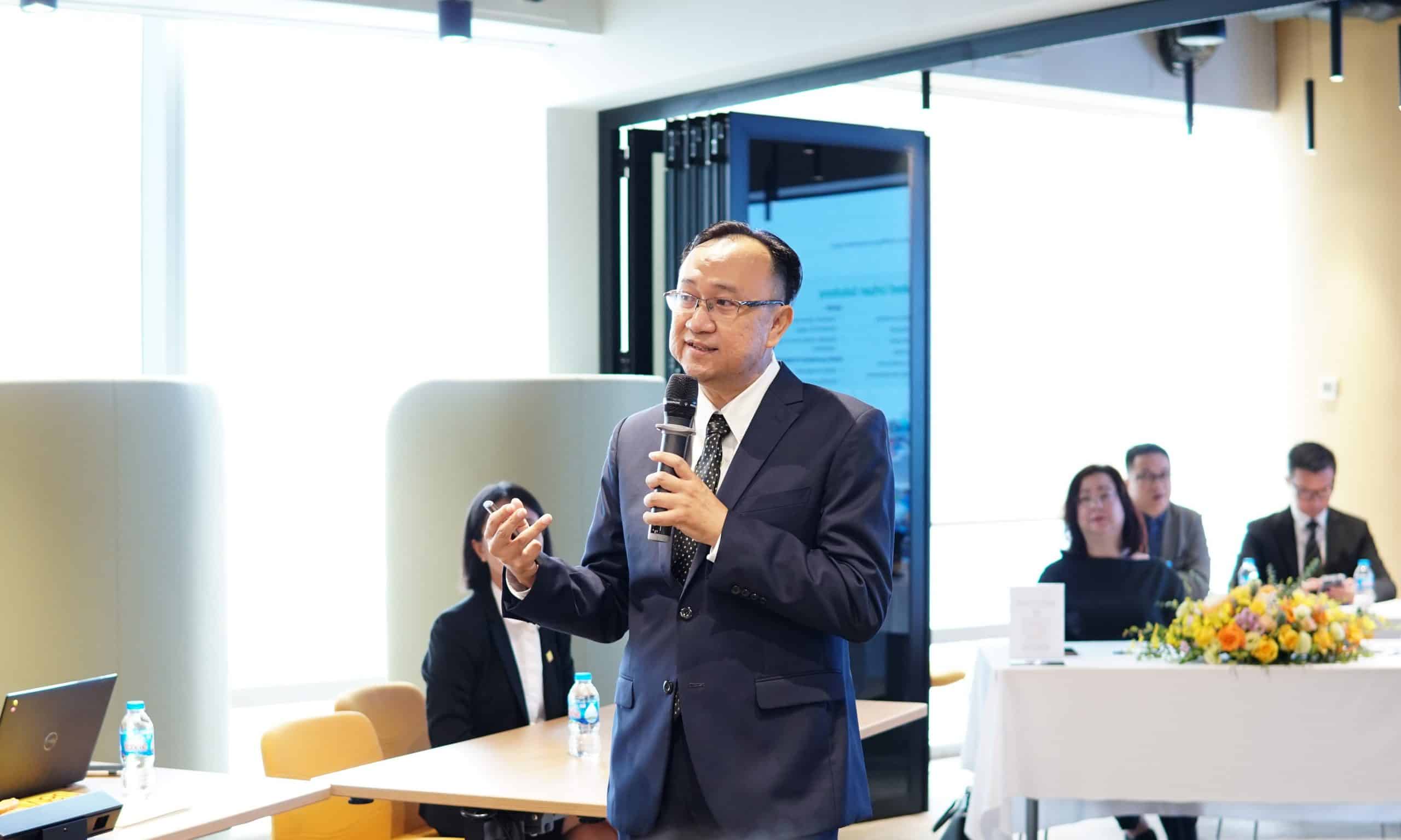 Operating in Vietnam for some decades, can you tell some advantages and disadvantages of your business in Vietnam?
We are from Singapore, so we come from a background that understands foreign investment practices. Currently, most of our customers are foreign investors, so I think our understanding of the demand and requirements of our customers is our advantage in operating our business in Vietnam.
The second point is that Sembcorp has quite a long history of being a foreign investor in Vietnam. More than 25 years of experience in this operating environment put us in a good position to meet our customers' expectations.
And because we are not only coming solely as warehouse developers but also have a history in industrial park development. Therefore, we can synergise with our sister company, Vietnam-Singapore Industrial Park (VSIP), and we are located in their ecosystem with excellent infrastructure.
Sembcorp is launching a new ready-built warehouse in Quang Ngai. What are the benefits of Quang Ngai in boosting business activities?
In Quang Ngai, when Sembcorp set up the VSIP project nine years ago, there was a lot of doubt and a lot of questions, but I think today many of these questions have been answered. It is viable for factories to set up and operate in Quang Ngai.
We have labour-intensive industries like shoemakers, furniture makers, and the textile industry in Quang Ngai, as well as increasingly more complicated products. Manufacturers are moving there to make tire frames and metal parts, as well as companies producing high-end lenses and eyeglasses such as Japanese lens makers.
So there is higher demand in terms of the technical skills, and these kinds of factories are willing to go to central Vietnam after they have seen it can provide the environment they need to operate in. So for us now, we are looking at extending the downstream product, which are modern ready-built warehouses.
Vietnam is also improving its infrastructure. The road from Danang to Quang Ngai used to take three and a half hours, but now it is two hours. Manufacturers have benefited from the efficiencies compared to when they first committed their project. So though the opportunities are not as clear-cut as in south Vietnam or the popular areas in north Vietnam, the opportunities are there, and we are committed to taking them.
What other destinations will be used for Sembcorp projects?
Our business plan is to look at the market nationally. We do not intend to restrict ourselves to north Vietnam, central Vietnam, or any particular region. We plan to go where our customers need us or want us to be. We started a development in Haiphong City in the north, which makes sense because that is an important logistics hub. And we expanded to Hai Duong.
We are doing two projects concurrently in central Vietnam, in Nghe An and Quang Ngai. We will look at further expansion opportunities across the country. We are not restricted to what we see as the starting locations that have been announced, because the market will continue to grow.
We will expand stage by stage, phase by phase, in a manageable way and follow the market development trends. And eventually, as we grow, the whole country will be our market.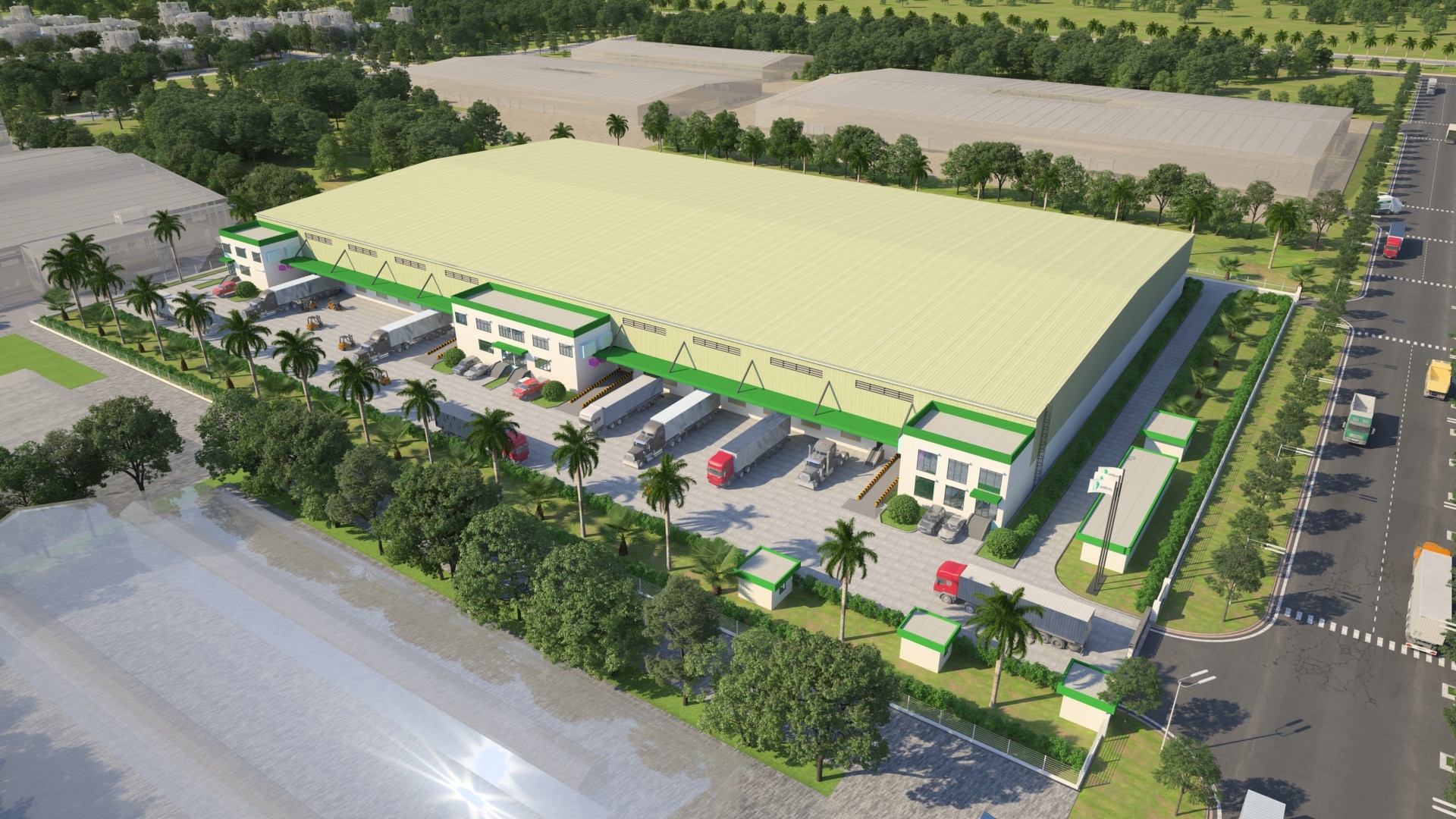 How are sustainability and net-zero applied in Sembcorp's projects?
When we conceptualise our warehouse design, we set our targets. In this case, we have chosen LOTUS standard from Vietnam Green Building Council because we think we need to future-proof our product. Customers increasingly demand green products or have sustainability considerations. So we want to ensure we are not obsolete in the future. We must remain relevant to the demands of our customers.
We use energy-saving equipment, whether internal or external lighting, and select roofing materials that are heat reflective. We choose materials with lower embodied carbon, for example, green concrete, and we use paint with low volatile organic compound (VOC) content. These provide comfort to the people who work inside.
We select water efficient fixtures. We also have a rainwater harvesting system to reuse rainwater for washing and irrigation purposes. We reduce the use of treated clean water reserved for drinking and showering. All these efforts aim to save costs because you consume less electricity and water. Furthermore, being environmentally conscious reduces our impact on the environment as we build and operate the facility. We can achieve greater resource efficiency if our customers want us to provide solar electricity, and we will work with customers to meet these requirements.
We take all these actions to be sustainability-conscious and help our customers to meet their corporate objectives. Increasingly, international companies are committed to setting sustainability targets.
Secondly is regulation. Governments have also committed to reducing their carbon footprint. And I think the anticipation is that each country will issue its own regulation in this direction to channel industries to meet these objectives. So we have to prepare ourselves in this matter. It is good to future-proof our business and prepare for such regulations.
There are a lot of challenges in Vietnam's economy and around the world. Do you think this will affect investment?
I think that the short-term fluctuations are temporary. Vietnam has been moving very determinedly to welcome FDI and strengthen its position as an international manufacturing destination. It has made very good progress in the last 20 years. I think it is not about to suddenly stop. There is still room for Vietnam to continue to play this role. The competitive reasons are still there to be a manufacturing base for international companies.
Recently, there have been troubles in the world with high-interest rates and high inflation. But it doesn't change the direction Vietnam is developing and sets itself to develop.
We work as an international investor with operations in 10 countries, mostly in Asia. These kinds of ups and downs of the economy are a part of life. Vietnam remains a competitive manufacturing base, and we will play our role in this industrial development sector, whether in industrial parks or ready-built warehouses.
High-profile foreign manufacturers have chosen to set up in Vietnam and we are happy to host them. Similarly, when we develop our downstream warehouse, we are placing ourselves to serve these manufacturers who want to come and have a good supporting infrastructure to do their core business, which is to produce goods for export or distribution in the domestic market.