After two consecutive years of being affected by the epidemic, the global economy has started to react. Looking at the big picture, the world economy has shown signs of recession. This makes it more prudent to consider opportunities to "pour money" into the top 10 best countries to invest in post COVID.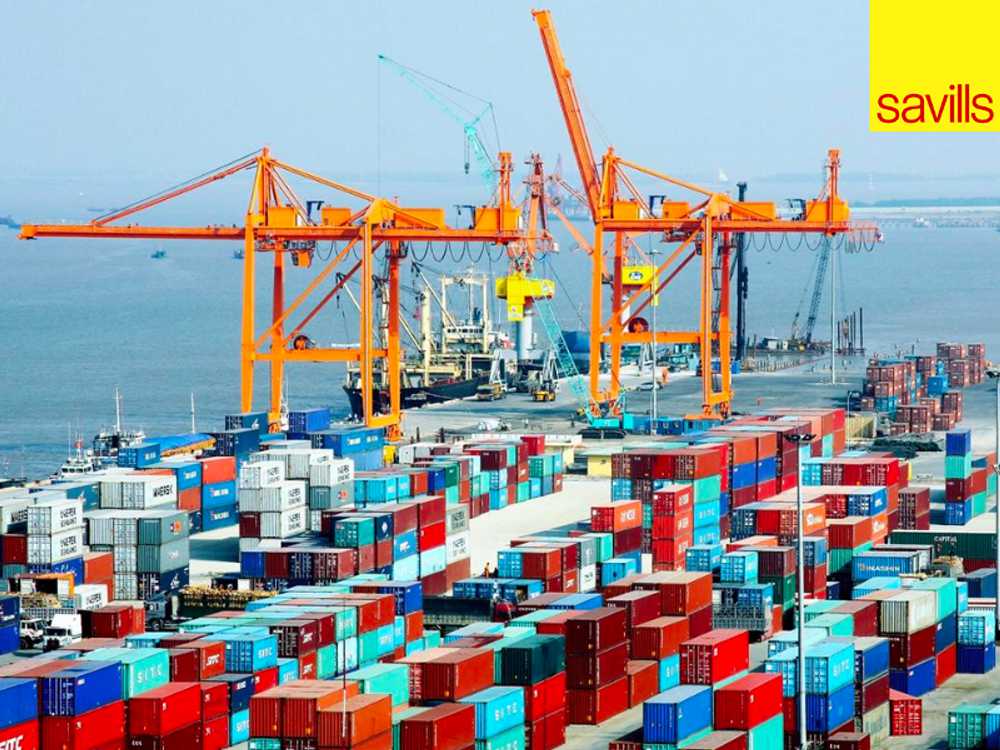 An Overview of The World Economy After COVID
When countries around the world were gradually adapting and having policies to live with the pandemic, the Russia-Ukraine war broke out, making the global economic picture dim even more. The COVID virus and the conflict that broke out have plunged several nations into the biggest economic and energy catastrophe in history.
During a COVID epidemic, investors are more cautious, especially when it comes to industrial real estates, and money flows hunt for the safest countries to invest in. And as the world gradually adapts, the ranking of global economies has attracted a lot of attention so that each investor can choose for themselves the 10 best countries to invest in post-COVID.
In the Global Investment Report 2022, published during the United Nations Conference on Trade and Development, the United Nations Secretary-General made statements regarding FDI inflows. Accordingly, global FDI (Foreign Direct Investment) inflows have improved since they recovered and reached $1.6 trillion, the level of investment achieved before the pandemic.
However, he also warned that other factors such as wars or pandemics, which are not completely over, are still threats to the global economy. Countries, in addition to the top 10 countries to invest in post COVID, will need to enforce policies in preparation for these threats.
Read more: Ho Chi Minh City's industrial warehouse rental service attracts investors in 2023
Top 10 countries to invest in post-COVID
Although the COVID epidemic has been contained, it is not difficult for investors to see that many organizations and companies are going bankrupt or laying off people on a regular basis. Even the world's leading large corporations are no exception in the context of the global economic downturn.
Following the most recent macroeconomic news, it's reasonable to assume that growing inflation in the United States has been on everyone's mind lately; the Fed has been steadily raising interest rates since mid-2022, and this is expected to continue into 2023.
Therefore, it is difficult for developing countries and young economies to recover quickly in the short term after the pandemic is under control.
Note that the countries mentioned in "the best country to invest in now" in today's article are for reference only, not investment orientation.
Criteria for evaluating countries worth investing in
To be able to evaluate countries worth investing in, surveys also need to be made and considered based on many different factors. Among them, the most popular factors can be mentioned as follows:
– GDP (Gross Domestic Product)
– Inflationary
– Political environment
– Policy of tax
– Professional and creative workforce
The safest country to invest in Asia
The two countries with the world's largest population are located in Asia, so when it comes to the top 10 countries to invest in after COVID, Asia is one of the top choices not to be missed. Besides, Asia has a lot of countries with strong growth rates, even during the COVID period. Among the safest countries to invest in Asia, it is impossible not to mention Vietnam. It is no coincidence that this is a new destination for large corporations and companies in the world when China is closed under the "Zero COVID" policy.
Read more: Vietnam: Asia's next manufacturing hub
Top 10 countries to invest in post-COVID
US News magazine conducted a survey of 17,000 participants and ranked the top 10 best countries to invest in post-COVID based on attributes and factors such as inflation, a stable economy, and technology. More specifically, it's not surprising that the US still holds the top spot. In this ranking, Asia has up to 4 representatives, which are Japan, Korea, Singapore, and the country of billions of people, China.
Takeaway
No matter where you rank in the top 10 best countries to invest in post COVID, Savills advised that it's important that you do your own assessment. All rankings are for reference only before investors make a final decision.
Read more: Outlook of The Warehouse Leasing in Southeast Asia