The strong investment in transport infrastructure and the expansion of industrial zones, increase the industrial land fund to serve the long-term development and demand for renting good quality warehouse in Long An have helped the market in this area have strong development steps. So, how much is the rental price of Long An warehouse today? Learn more about Savills Vietnam in the article below.
Infrastructure "push" has helped Long An attracts huge investments in 2022
Based on investment policies and the development of inter-regional transport infrastructure, Long An has created an advantage in linking the region with provinces in the south and the west. This has the advantage of attracting investors to real estate projects that are heating up day by day in this area.
In particular, many works connecting the provinces, such as the Ben Luc—Long Thanh expressway, Ring Road 3, 4 projects, Metro Line 4, etc., are being accelerated to serve the trade in the coming time. These projects promise to bring economic benefits to investors in Long An.
In August 2022, the government decided to pour more than 11,000 billion VND into the transport infrastructure in Long An, reviving many projects that had been suspended for many years. The above capital is divided into 3 main goals by Long An province: firstly, to invest in National Highway 62 with a length of 114 km and a scale of planning of level III (2-4 lanes), which is a road connecting Go Cong and Binh Hiep border gates. Second, repair, upgrade, and re-plan National Highways N1, N2. Third, compensation is required to restart the Chon Thanh-Duc Hoa road section of the Ho Chi Minh City road project after an 11-year hiatus due to a lack of funds.
With the boost in transport infrastructure, as of September 2022, Long An had 1,152 FDI projects with a total investment capital of up to 9,953.2 million USD. In total, 588 projects with a total capital of $3,624 million USD have been licensed to operate.
Thanks to the advantage of transport infrastructure being invested in and exploited for development, the industrial real estate market has increasingly proved to be hot on the southern real estate map. Promising that this cheap rental warehouse in Long An market is booming.
How much is the rental price of a good quality warehouse in Long An?
Up to now, Long An has 37 industrial zones, with a total area of 12,285.48 ha. In which, 2 industrial zones are located in Long An border gate economic zone, with an area of 340.5 ha. With the expanded area, it will create many conditions for businesses renting good quality warehouse in Long An. However, the higher the demand, the higher the warehouse rent is forecast to increase. Therefore, businesses need to seize opportunities to invest and choose warehouse rental services.
Referring to the market price of warehouse for rent in Long An, Savills studied that there are many different rental rates, depending on location, infrastructure, services,… A warehouse of 2,500 m2 in Ben Luc, for example, costs 150 million VND per month; a warehouse of the same size in Can Giuoc district costs 248 million VND per month; and in Duc Hoa and Long An, the rental price ranges between $7500 and 3000 m2.
Therefore, businesses that want to find warehouse rental services in Long An should consult with reputable units in the market to grasp the trend and appropriate rental rates.
Read more: Data center in Vietnam: The inevitable investment trend in the industrial real estate industry in the next 5 years
Savills Vietnam, specializing in leasing good quality warehouses in Long An with full legality, flexible area and competitive rent
Renting good quality warehouse in Long An has emerged as a phenomenon in Vietnam's southern industrial real estate market. This is not only a trend in the movement of suburban real estate but also a positive sign for the development of this area. However, the chaotic information situation makes it difficult for many businesses to choose a good warehouse rental application in Long An.
Savills Vietnam has a warehouse system for rent in Long An with a high quality, full range of support services for business operations. Savills' key competitive factors in the market are long-term lease terms, competitive pricing, and a variety of high-quality warehouse rentals on Long An. These factors have contributed to customers' continued trust in and selection of Savills' industrial real estate services.
With a team of highly qualified professionals and a database system covering the market, Savills Vietnam confidently makes the most accurate judgments about market movements, contributing to helping businesses make the right choice.
Some typical Savills Vietnam projects in Long An are listed below:
+ The whole area: 25,450m2
+ Vacant area: 9,000m2
+ Minimum lease term: 03 years
+ Deposit: 06 months rent
+ Load: 2t/m2
+ Ceiling height: 6m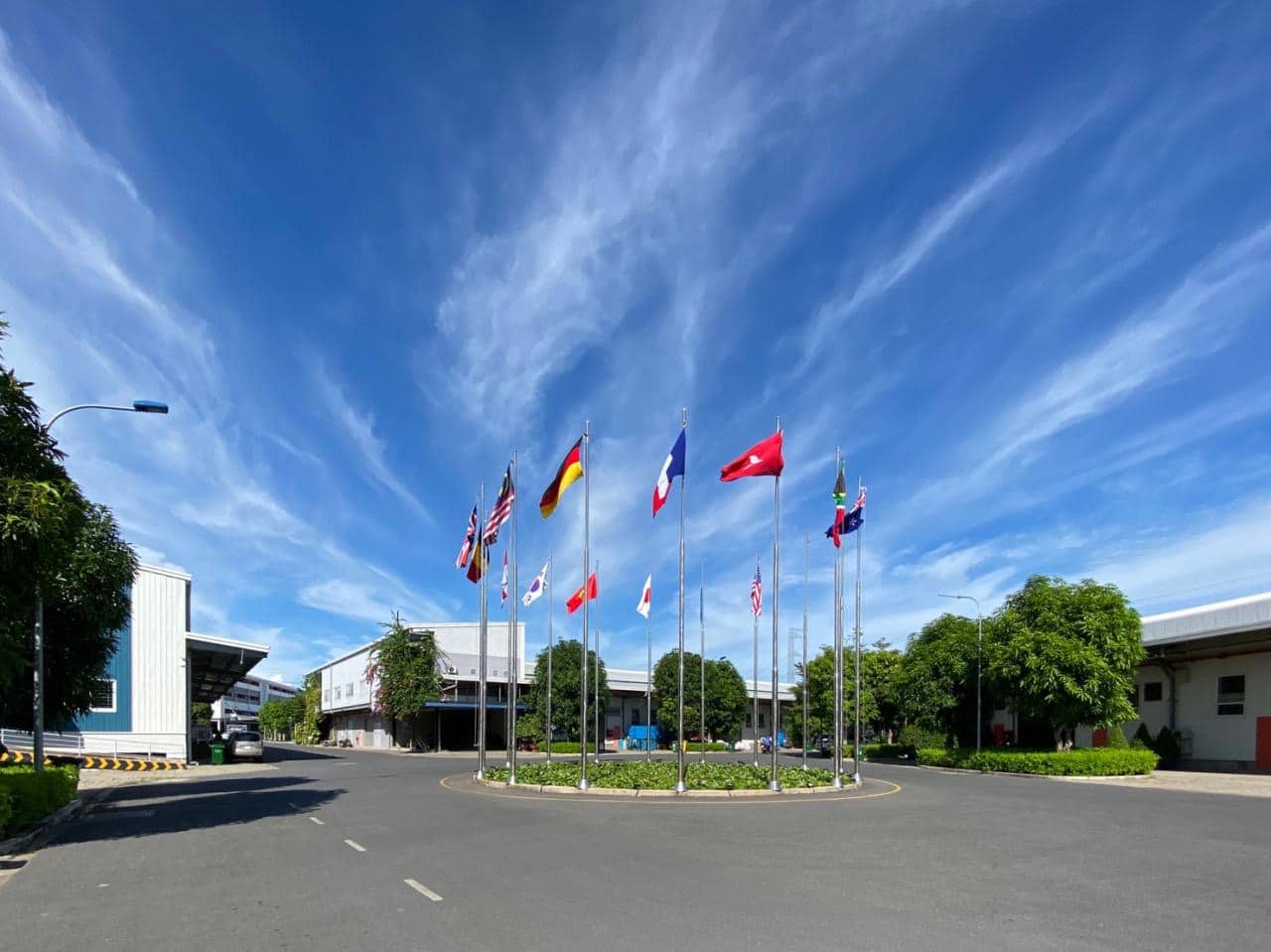 More available property:
Industrial Land For Sale in Ben Luc, Long An
Industrial Land for Lease in Long An
Read more: What's the Smartest Way to Invest In Vietnam's Industrial Property for Sale?
Conclusion
Reasonable infrastructure investment policy has promoted the strong development of Long An industrial real estate market. Accordingly, the high-quality warehouse rental market in this area has also become "fertile ground" for domestic and foreign investors.
If you require advice on high-quality warehouse rental services in Long An, please contact Mr. John Campbell at 0986.718.337 or the senior staff at Savills Vietnam right away. The diverse system of warehouse leasing solutions in Long An will meet all your needs with the dedicated support of experts and competitive rental rates.
In addition, you can refer to industrial real estate projects at Savills Industrial here.