Vietnam has emerged as a prominent manufacturing center for several reasons. Its strategic location at the center of Southeast Asia, a stable political system, and the availability of an affordable labor force are among the contributing factors.
Additionally, manufacturing in Vietnam offers numerous advantages, such as affordable labor costs and a vast workforce. This has led to major players in the clothing and electronics sectors relocating their production to this country.
Let's delve into some valuable insights and discover the detailed advantages for a clearer understanding of the question: why manufacture in Vietnam?
Understanding the Manufacturing Landscape in Vietnam
The manufacturing industry in Vietnam is thriving and expanding rapidly, making it one of the most dynamic and fastest-growing sectors in the country's economy. With an impressive average annual growth rate of over 10% in recent years, Vietnam has become one of the largest manufacturing sectors in Southeast Asia.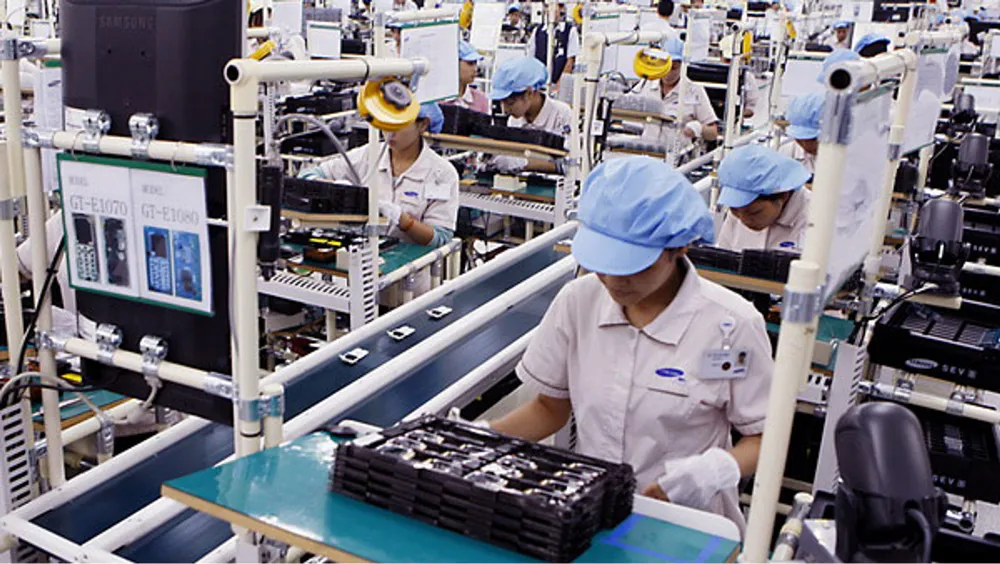 So, what are the factors that will make Vietnam a popular manufacturing destination in 2023?
– Location: Vietnam is conveniently located, making exporting products to other countries in Southeast Asia and beyond easy.
– Adopting trade liberalization and signing numerous free trade agreements (FTAs) has also been seen as an appealing reason for manufacturing operations.
– A young and skilled workforce: The population is mainly composed of young people, with a median age of 32 years. As a result, businesses have the opportunity to tap into a vast pool of skilled labor that is available at an affordable cost.
– A growing domestic market: The domestic market is experiencing rapid growth due to the expanding middle class. This provides a chance for businesses to create products and services for the internal market.
– Favorable government policies: The government of Vietnam has put in place various initiatives to lure foreign investors into manufacturing. These measures include tax exemptions, the allotment of land, and the provision of credit.
What are the Major Industries in Vietnam?
According to VietnamCredit, Vietnam's economy is comprised of three major sectors. These industries are the backbone of the country's economy and provide opportunities for growth and development.
– Agriculture, Forestry, and Fisheries: Accounting for over 10% of GDP, the sector is dominated by rice, coffee, and rubber production.
– Industry and Construction: The manufacturing sector is the largest in Vietnam's economy, accounting for over 20% of GDP.
– Services: The services sector is the fastest-growing sector in Vietnam's economy, accounting for over 40% of GDP. Tourism, retail, and telecommunications are the three industries that dominate the sector.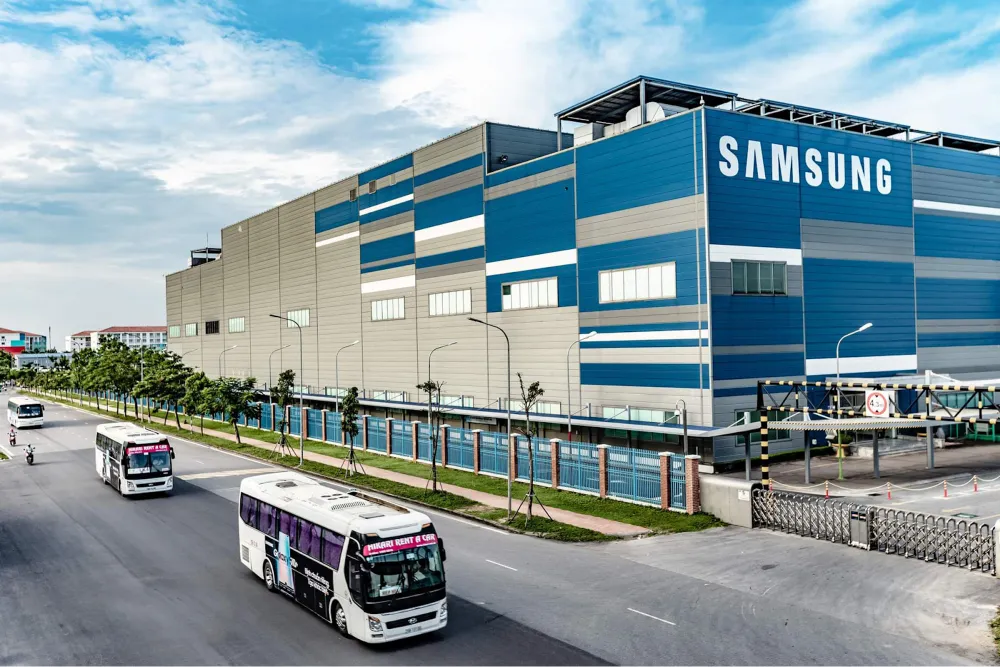 In an in-depth analysis of each major industry, some considerations that you should keep in mind are:
– Electronics: Vietnam is a major exporter of electronics, and the industry is expected to continue to grow in the coming years. The country is home to a number of multinational electronics companies, including Samsung, Intel, and LG.
– Textiles: This industry is expected to benefit from the growing demand for apparel in the global market. Multinational textile companies, including Hanesbrands and VF Corporation.
– Footwear: Vietnam's leather and footwear industry is a crucial export sector, with approximately 240 functioning businesses and around 500,000 employees. Multinational footwear companies, including Nike and Adidas.
– Food processing: Nestle and Unilever are the most famous brands that also make a great contribution to GDP.
In Vietnam, some of the current market trends are the growing popularity of TikTok, e-commerce platforms, fintech apps, metaverse experiences, influencer marketing, live streaming, music video promotion, podcasting, sustainability-focused branding, and a renewed interest in traditional out-of-home advertising methods.
Although numerous benefits and chances are available, manufacturers must also consider a few obstacles, such as inadequate infrastructure and costly transportation expenses.
The Main Industry in Vietnam: Unveiling the Dominant Sectors
Vietnam's primary industry success can be attributed to various factors, such as:
– Farmers, foresters, and fishermen's hard work and dedication
– Modern technology
– The government's support
– Country's strategic location in the middle of the Southeast Asian regions
– The availability and affordability of labor
While there are definitely advantages to doing business in Vietnam, there are also several potential challenges that foreign investors should be aware of. These include issues like corruption, bureaucracy, unclear areas of Vietnamese law, ineffective enforcement of Intellectual Property Rights (IPR), insufficient infrastructure, limited expertise, and linguistic barriers.
Foreign Investment in Vietnam: Leading Countries and Trends
Vietnam's economy greatly benefits from foreign direct investment (FDI), which reached $11.7 billion in 2021, showing an 8.8% increase from the previous year. According to Trading Economics, FDI inflows into Vietnam rose by 0.5% to USD 10.02 billion in the first half of 2023 compared to the same period in the previous year.
When asked which country invests most in Vietnam, Singapore has come in first and foremost in recent years, followed by China and Hong Kong, as the largest source of foreign investment pledges.
Singaporean investors have made large financial commitments after seeing Vietnam's potential. China and Hong Kong have also made significant contributions to channelling foreign investment into Vietnam after Singapore, thus broadening the sources of FDI.
There are a number of factors that affect Vietnam's appeal as a location for investment. The nation has aggressively pursued policies of economic liberalization and signed several free trade agreements (FTAs), offering investors attractive trade and investment conditions. Vietnam is a desirable destination for manufacturing activities due to its strategic position, youthful and energetic workforce, increasing infrastructure, and affordable labor prices.
Key industries with significant development potential have drawn a lot of attention from investors. Due to their great financial potential, sectors including real estate, hotels and resorts, renewable resources, food and agricultural goods, and hotels have attracted a lot of interest. The tourism industry, which is benefiting from an increase in visitors, and the renewable energy sector both present appealing options for foreign investors looking for long-term profits.
Advantages of Manufacturing in Vietnam
– Cost advantages and competitive labor market: Considerable workforce and affordable labor expenses make it an attractive location for major corporations in the electronics and clothing sectors to relocate a significant portion of their production.
– Access to a skilled workforce and specialized production capabilities: Vietnam has taken great strides in enhancing its human resources to cultivate a skilled workforce that can effectively use and innovate technology over time. Employers in Vietnam seek individuals with technical expertise and cognitive and social abilities such as critical thinking, problem-solving, leadership, communication, and teamwork.
– Strong infrastructure and strategic location for global supply chains: Strategic geographical position and is undergoing a long-term economic restructuring plan. Its government is prioritizing the opening up, deregulation, and privatization of its economy to stimulate growth. Vietnam has simplified and streamlined its legal and bureaucratic procedures to make the country more attractive to foreign investment.
– Favorable government policies and incentives for manufacturing investments: The government of Vietnam provides a range of business incentives related to investment. These include tax incentives, customs duty incentive policies, and land rental exemption policies.
These incentives are available to local and foreign investors to encourage investment in sectors or areas aligned with the country's national development strategies. By utilizing these incentives, companies can reduce their expenses and improve their ability to invest.
Case Studies and Success Stories
Samsung has become one of the top-performing manufacturing companies in Vietnam. Since its establishment in 1995, the company has expanded to include more than 10 manufacturing facilities throughout the country. With a workforce of over 100,000 employees, Samsung is also one of Vietnam's biggest foreign investors.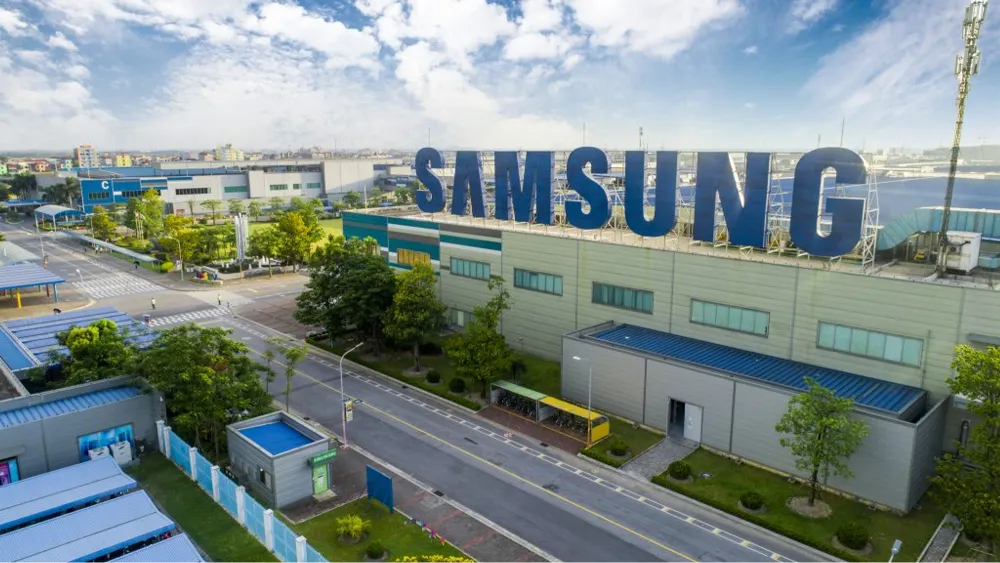 Vietnam's low labor costs, skilled workforce, and strategic location have contributed to Samsung's success in the country. Labor costs in Vietnam are significantly lower than in China, with an average of US$2.99 (VND 68,000) per hour compared to US$6.50 (VND 148.000) per hour, respectively. Northern Vietnam has been a hub for electronics manufacturing, providing Samsung with access to a skilled workforce. Additionally, Vietnam's strategic location has been advantageous for the company.
In 2021, the electronics industry faced challenges due to the pandemic. However, Samsung Vietnam managed to generate revenue of US$74.2 billion, which is a 14% increase from the previous year.
The company produces a significant number of smartphones in Vietnam, which has resulted in the country becoming the second-largest exporter of smartphones in the world, following China. In fact, Samsung alone contributed to almost 25% of Vietnam's total exports, which amounted to $214 billion last year.
Conclusion
Why manufacture in Vietnam? The numerous advantages for businesses seeking a competitive edge in today's global market. As an emerging manufacturing powerhouse, Vietnam offers a strategic location, a favorable business environment, and a skilled and affordable workforce, making it an attractive destination for companies looking to diversify their production capabilities or reduce production costs.
For businesses seeking to leverage the immense potential of Vietnam's manufacturing landscape, Savills Industrial stands as the premier partner for comprehensive real estate solutions. With an extensive network and deep expertise in the Vietnamese market, Savills Industrial is uniquely positioned to assist businesses in establishing and optimizing their manufacturing operations in the country. Join hands with Savills Industrial today and unlock the boundless opportunities that Vietnam offers for your manufacturing endeavors.