The development of e commerce in Vietnam is a trend that is receiving a lot of attention from domestic and foreign investors. Vietnam's e-commerce retail sales reached $14 billion by the end of 2022, indicating strong growth in 2023. Especially when the Vietnamese market still maintains stability in times of crisis.
The growth rate of Vietnam's e-Commerce
Vietnam may be a "latecomer" to the e-Commerce market compared to other countries in the region. But it is an attractive destination for e-commerce businesses to invest in.
According to the Ministry of Industry and Trade, Vietnam's online retail sales increased by 20% in 2020, reaching $11.8 billion, of which major e-commerce platforms such as Shopee, Tiki, and Lazada accounted for nearly 70% of the market share. The E-commerce Vietnam market will reach $14 billion by 2022 and $32 billion by 2025. According to Google's report, Vietnam's e-commerce market will be among the top three markets attracting the most investors in the region.
With a total revenue of VND 135,000 billion in 2022, four e-commerce platforms dominate the market: Shopee, Lazada, Tiki, and Sendo. Of these, Shopee accounts for 73%, Lazada accounts for about 21%, Tiki accounts for 5%, and finally, Sendo accounts for 1%.
The attraction of Vietnam's e-commerce market is also shown through its dizzying growth rate, surpassing traditional retail industries such as supermarkets, convenience stores, and markets. Therefore, McKinsey and Company predict that Vietnam's e-commerce market can be as big as the traditional retail industry by 2025.
The growth of online services and goods as well as the acceptance of online payment options like e-wallets, credit cards, and internet banking are other factors driving the development of e commerce in Vietnam.
E-commerce Challenges
Despite the rapid development of e-commerce in Vietnam, there are still many challenges to overcome to achieve sustainable and optimal development.
– The fierce competition from rivals in the same industry: the emergence of new platforms and businesses such as TikTokShop, Lotte Mart, Grab, Be, Beamin, Gojek, etc., have increased the competition and "money-burning" race of these companies.
– The legal issues have not been fully addressed: the provisions and legal policies related to e-commerce in Vietnam still have many limitations. This affects the business activities of companies and creates risks for consumers.
– Online shopping habits are not yet widespread: especially among middle-aged and elderly customers who have not been exposed to technology and do not understand the purchasing process. This is also a barrier for companies to approach this customer group.
– Lack of high-quality human resources: starting as a "latecomer," the source of human resources for the development of e-commerce in Vietnam still has many limitations in terms of expertise, professional skills, technology, etc., to bring competitiveness to e-commerce platforms in developed countries.
– Warehouse and logistics systems have not met the needs of companies: the warehouse or factory industrial outlook in Vietnam is still in its early stages of development, the supply shortage is still both a challenge and an opportunity for early investors in Vietnam. Which is why finding a credible real estate agency in Vietnam with comprehensive knowledge of the market is crucial when looking into occupy your business or buy land in Vietnam to set up their manufactor here.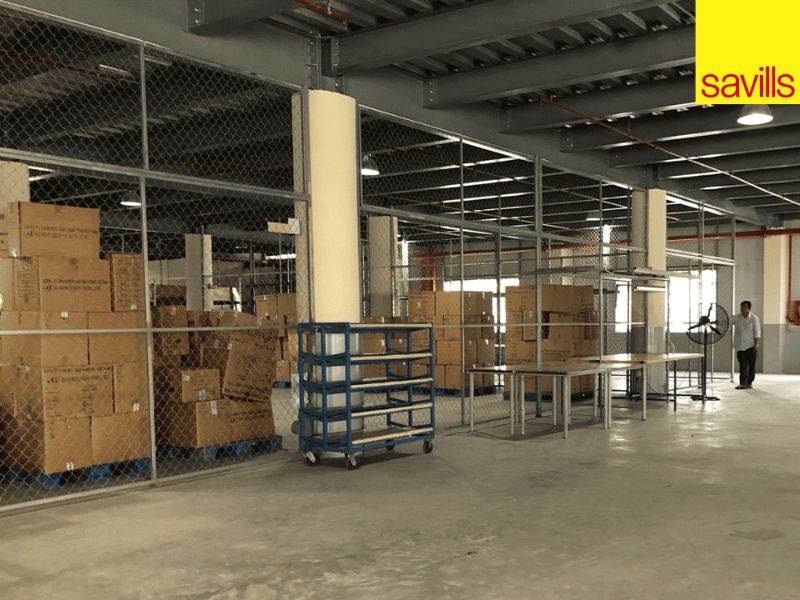 The potential of the e-commerce market in Vietnam in the future
Aside from the challenges of developing e-commerce in Vietnam, the e-commerce market has many opportunities to promote the growth of this field:
According to the statistics of the Ministry of Planning and Investment and the General Statistics Office, the GDP scale of Vietnam at 2022 prices is estimated to reach 9,513 trillion VND in 2022. It can be seen that the scale of the Vietnamese economy has grown significantly, 10 times more than in 2000. This growth has created an increasing demand for shopping, including online shopping.
With a population of over 99 million, Vietnam has a young and dynamic population with 72.1 million Internet users, accounting for 73.2% of the population. The number of Internet users is increasing rapidly, especially among young people. This creates great potential for the development of e-commerce, especially in the field of online retail.
Companies such as Alibaba, JD.com, and Amazon have all invested in the Vietnamese e-commerce market through services such as Lazada and Shopee. The investment of these investors not only provides capital and management skills for local companies but also helps expand the online sales market and improve the quality of products and services. In addition to e-commerce platforms in developed countries, there are also many domestic e-commerce platforms such as Tiki, Sendo, and Voso. This creates a diverse and competitive market, attracting more investors and promoting the development of the e-commerce industry in Vietnam.
However, Vietnamese e-commerce platforms still face many challenges regarding capital, human resources, and technology to compete with imported e-commerce sites.
Conclusion
In general, amidst the current trend, the e-commerce marketing in Vietnam is still on a strong development path. Despite facing difficulties in infrastructure, labor, technology, etc., with the stability of the market in recent times, the Vietnamese e-commerce market still attracts many investors. Especially when the markets of other countries in the region and the world are still struggling to cope with the global recession.
In order for businesses to invest and grasp the trend and meet the development of e-commerce in Vietnam, a modern system of factories, warehouses, and logistics will be the decisive factor for the competitiveness of businesses. Therefore, you can contact Savills Vietnam through the hotline number: 0986.718.337 – Mr. John Campbell for advice on industrial real estate projects in Vietnam.